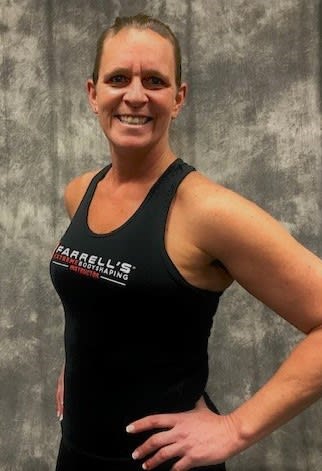 Brooke Carter
I joined Farrell's in 2011. I had always worked out and belonged to another gym but was ready for a change. I had several friends who were going to Farrell's and they had nothing but good to say about Farrell's and they were right. I love the fact that everyday is something different and challenges me everyday. I love the family atmosphere and having new people to work out with everyday if I so choose.
I have been an instructor for almost two years and I love it!! I love encouraging new members and fit members alike to push themselves and find their level 10. I am so encouraged when I can get people out of their comfort zone and get them to see that they are mentally and physically stronger than they think they are.
My husband, Rich, is also a member at Farrell's and we have two daughters, Jessica, 17 and Jaci, 14.